PWO-EXPO 2022: CLOSING MESSAGE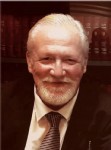 Niall Murphy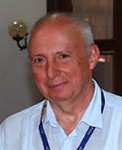 Victor Manta
Dear Friends,
On September 19 2022 PWO-EXPO 2022 was successfully concluded.
The exhibition exceeded all our expectations. After the closing of participants' registration on the July 9 2022 we counted 72 exhibits from 50 participants, representing 22 countries worldwide. All exhibits will remain on display at the exhibition site for an indefinite period.
The virtual exhibition platform "Virtuafil" performed superbly at all stages with it's integrated facilities for participant registration, exhibit display, popular voting, jury evaluations and dynamic award certificate generation. The Virtuafil platform was a perfect fit for this unique exhibition of philatelic of websites and social media sites.
The Palmares document is now available for viewing and downloading. The quality of the exhibits was generally excellent. The Jury has awarded 12 Gold medals, 12 Silver medals and 21 Bronze medals. The Organizing Committee offers sincere thanks to our volunteer jury members: James Gavin (Australia), Paulo Ananias Silva (Brazil) and Gheorghe Plugaru (Moldova). Each judge has done an outstanding job in their constructive, well-considered and impartial evaluations of the competitive exhibits.
Medals and certificates are in digital form and can be downloaded (PDF) by participants by logging in to their personal profiles. Individual Score Sheets, containing the jury evaluation comments, may also be downloaded.
In terms of public (popular) voting, the response has been truly astonishing. The list of popular voting awards has also been published. A total of 2,839 votes were cast. Popular voting was open to all exhibits, whether competitive or not. The top three most popular exhibits in each Class were awarded the Gold, Silver or Bronze Popular Vote Trophy of the Internet for that Class in the form of a special, downloadable digital certificate. These certificates may also be downloaded by logging in to your personal profile.
The Organizing Committee offers our sincere thanks to all participating exhibitors, all the exhibition visitors and voters, and to all our friends, supporters and promoters all over the world. We look forward to seeing you all again at the next edition of PWO-EXPO.
Best wishes and philatelic greetings.

Victor Manta - Chief of the OC and President of the Philatelic Webmasters Organization
Niall Murphy - Member of the OC and Co-founder of Virtuafil
September 19, 2022.
WELCOME TO PWO-EXPO 2022 - THE FIRST OPEN VIRTUAL PHILATELIC WEBSITES AND SOCIAL MEDIA EXHIBITION

The Philatelic Webmasters Organization (PWO) was created by it's President, Victor Manta, in 2001 to promote, support and develop philately through philatelic webmastering, and also to fight against the proliferation of illegal and excessive stamps. Since that time, the membership has grown to more than 400, representing more than 415 sites. The PWO logo is a familiar and long established icon on many of the world's philatelic sites.
After more then 20 years of correspondence, representations and appeals to the formally instituted, traditional philatelic organisations, even in 2022 websites are still not widely accepted at their formal exhibitions, and the medium is still considered to be an "experimental" sub-division of the Philatelic Literature Class. At formal exhibitions where philatelic websites are accepted, participation is usually restricted to members of recognized clubs and societies and requires the payment of substantial fees. Participation typically involves navigating a labyrinth of complex rules, few of which have any relevance in the digital era, and serve only to restrict participation to new and young philatelists. Neither can participants expect that their work will be evaluated by a jury with suitable knowledge, qualifications or experience in the field of digital media.
Finally, after more than 20 years of PWO's participation at formal exhibitions conducted by the traditional organisations, with all their advantages, disadvantages, contradictions and limitations, the time came for us, the world's philatelic webmasters, to act according to our own rules, on our platforms and following our own ideals and philosophy.
So, with great honour and enthusiasm, we inaugurate PWO-EXPO 2022 - the first open virtual philatelic websites and social media exhibition, whose main objective is to promote Philately via the Internet and to encourage and train new philatelists.
Zero costs for participation
No requirement for membership of any philatelic club or society
No requirement for points or awards earned at previous exhibitions
No restrictions on nationality
No National Commissioners – participation applications go directly to the Organising Committee (OC)
Simple, common sense rules and judging criteria
Jury is highly qualified in websites and social media
PWO-EXPO 2022 includes a number of key elements:
In addition to jury evaluation for competitive exhibits, online popular voting by members of the public is enabled for all exhibits (both competitive and non-competitive) and popular voting awards are given
Public Links are provided for ALL exhibits
All exhibits have preview images which can be uploaded by the site owner
All kinds of online platforms are supported: websites, blogs, YouTube, Instagram, Twitter and others
PHILATELIC CLASSES:
PWO-EXPO 2022 is being presented by Virtuafil, an informal organisation and online platform which offers an alternative to the traditional, formal philatelic organisations, designed to minimize restrictions and maximize open and zero-cost participation at exhibitions. As an independent organisation, Virtuafil has instituted a new, distinct Philatelic Class: "Websites and Social Media". This new Class is not connected with the traditional Class of Philatelic Literature.
Aiming at the participation of all philatelists, PWO-EXPO 2022 is open to all philatelic webmasters, regardless of their level of experience. PWO-EXPO 2022 will have the single Class: Websites and Social Media, but sub-categorised to suit all participants:
Websites and Social Media: Personal (Competitive: competes for jury awards)
Websites and Social Media: Institutional (Competitive: competes for jury awards)
Websites and Social Media: (Non-competitive)
NOTES:
There is no limit on the number of exhibits each participant can register. The only significant restriction that applies to participation at PWO-EXPO 2022 is to online selling platforms, web stores and to sites that are principally commercial in nature. Please see the Rules for full information.
We are hoping to get a large response from the members of the world philatelic community, PWO members included, and that they will share this site with all their philatelic friends and associates. As with all internet-based projects, the success of PWO-EXPO 2022 depends on our common enthusiasm, initiative and sharing.
Best regards,
Victor Manta
President of the Philatelic Webmasters Organization